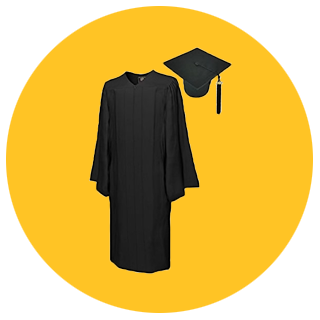 Caps & Gowns
(Kennesaw Store)
Pick up your cap and gown on the Kennesaw campus or have them shipped to you.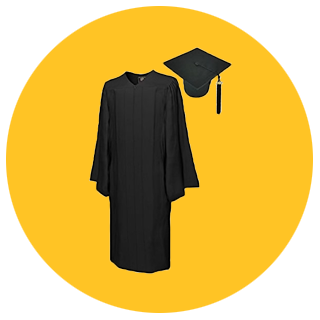 Caps & Gowns
(Marietta Store)
Pick up your cap and gown on the Marietta campus or have them shipped to you.
Commencement Information
Ceremony Dates, Times, and Ticket Allotment
December 11, 2018
10:00 AM
College of Humanities and Social Sciences
3:00 PM
College of Architecture and Construction Management
College of Computing and Software Engineering
Southern Polytechnic College of Engineering and Engineering Technology
7:00 PM
All Postgraduate Students (Doctorate, Specialist, Masters)
December 12, 2018
10:00 AM
Coles College of Business
College of Science and Mathematics
2:00 PM
Bagwell College of Education
WellStar College of Health and Human Services
Doctoral Candidates
Individual orders must be taken for rentals or purchases. Fine Quality purchases require 6 weeks for delivery and can be delivered to your home. Rentals require 2 weeks for processing and will be delivered to the Bookstore. The best time to order is during our Graduation Celebration; a representative from Oak Hall will be here to assist with measurements.
Educational Specialist candidates: The Masters gown is worn for both Master's in Education and Education Specialist degrees, the difference in regalia is the hood, please choose the Specials hood when making your selection. Please contact the Bookstore for any additional information.
Tickets
All Commencement Tickets are now available through Ticket Alternative, a print-at-home system. Graduates will be able to claim their allotted amount of tickets through this system. Please visit the KSU Commencement Site for more details on how to reserve your tickets.
New Policy: Backpacks will not be allowed inside the Convocation Center. Any bag brought into Convocation must be smaller than 12x12x12 inches. All bags will be searched. Do not bring any packages that cannot be opened or inspected. Please plan accordingly, there may be delays.