Item Count:
0
Sub-Total:
$0.00
Select Term and Departments
Search by Course
Course-Section-Instructor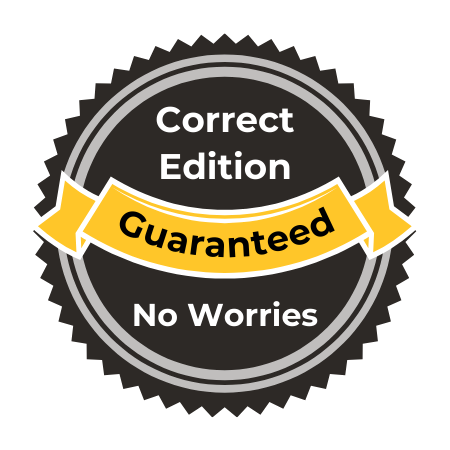 The Correct Edition Guarantee applies only to purchases made from the Kennesaw State University bookstore.
Important Spring 2023 Dates and Deadlines
Click here to view information regarding Spring 2023 Financial Aid, textbook refund deadlines and our end of semester book buyback.
Purchasing Options
Day One Access:

Digital course materials that you have access to through the University's Learning Management System, D2L. No in-store purchase is required, but your student account will be charged for these materials on a specified date unless you choose to opt out.

Buy: You own it. You may keep the book when your class ends or see if the KSU Bookstore is offering cash to buy it back.
Rent:

You pay a reduced price, but the book remains the property of University Stores. There are select titles that can only be rented. Rented books must be returned to University Stores by a specified date each semester. Damage or failure to return rentals will result in a charge being applied to your student account.
Tips for Buying Your Textbooks
Shop early

Shop in-store or online

Know the refund policy and deadlines

Always keep your receipt

Do not open or alter anything until it's time to use it

Return all rentals before the specified due date

Sell qualifying books back at the end of the semester



Understanding Course Material Listings and Formats
Required
These materials are necessary to successfully complete the course.
Optional
Supplemental materials that may be helpful, but are not considered "required."
Store Recommended
Supplemental materials, listed at the bookstore's discretion, that may be helpful but are not required.
Alternate
Indicdates a similar item is available in multiple formats. Personal preference dictates what alternate format is purchased.
Digital Ebook
A digital version of a textbook containing the same content as the printed text.
Access Code
A single-use code that grants the registered owner access to course content, homework management tools and more.
CONTACT INFORMATION
Kennesaw Campus
(470) 578-6261 | [email protected]
Marietta Campus
(470) 578-5111 | [email protected]
KSU Center | Community & Professional Education

(This location is now serviced out of the Kennesaw Main Campus location)
(470) 578-6261 | [email protected]